Providers
Dr. Brenden McRae M.D. is married with four children. He was raised in Safford, Arizona and currently lives in Gilbert, Arizona. He trained at Saba University School of Medicine. He completed three years of postgraduate training at the University of New Mexico specializing in Family Medicine. Dr. McRae is Board Certified in Family Medicine. He has received certifications in Advanced Cardiac Life Support, Pediatric Advanced Life Support, and Advanced Life Support in Obstetrics. Since finishing training, Dr. McRae has worked exclusively in Urgent Care Medicine. If not at work he's almost certainly spending time among his family or enjoying the outdoors.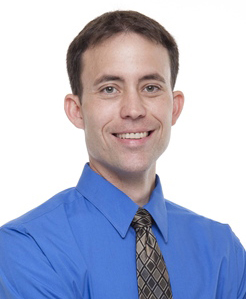 Jennifer Ebertshauser PA-C was raised in Gilbert Arizona. She received her Bachelor of Science in Biology from Arizona State University. She graduated from Touro University in Mare Island, California in 2010, where she received a Master of Physician Assistant studies with a specialty in emergency medicine, as well as a Master of Public Health with an enfaces in communicable diseases. Since graduation, Jeni has enjoyed providing compassionate and quality patient care in the family practice setting.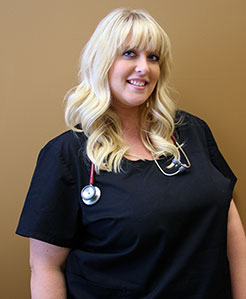 Brennen Larsen, PA-C was born and raised in Rexburg, Idaho where he attended BYU-Idaho and received his Bachelor's degree in Emergency Services Management. Prior to becoming a PA, he spent a year training to be a paramedic and working in Oklahoma City. He received his Master's in Physician Assistant Studies from A.T. Still University in Mesa, AZ. He enjoys working with patients of all ages and treating acute and chronic conditions. In his free time he loves being in the outdoors, motorbiking, golfing, and spending time with his wife and son.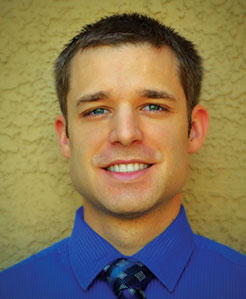 Taylor Boxx, PA-C, was born and raised in Eau Claire, Wisconsin. She left the Midwest to attend Arizona State University and graduated with her Bachelor's degree in French Language and Literature. She completed her Master's Degree in Physician Assistant Studies at A. T. Still University in Mesa, Arizona. Taylor enjoys working in family practice and urgent care medicine. In her free time, she likes running, spending time with her husband and labrador retriever and cheering for the Green Bay Packers.